How Can My Mentor Support Me Throughout the Year? Here's 12 Tips!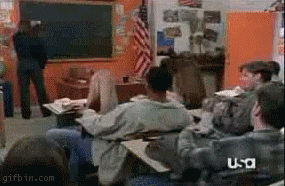 Work directly with your mentor in developing your classroom management plan. He or she should be able to affirm and/or give advice about ways to enhance your plan.

Ask your mentor to help you with the physical arrangement of your classroom. As you prepare for the arrival of students, look around to see what your mentor and other veteran teachers do to make their classrooms neat, attractive, student friendly and well organized.  Your mentor should definitely be able to tell you where to locate supplies as well as how to order items that your school system might provide. Don't spend your own money before seeing what is available!

As you plan units, ask your mentor to read your lesson plans and provide feedback. If your teaching assignments are similar, ask to borrow lesson plans that have been tried and true for your mentor.

Ask to go and observe other teachers from whom you can gain ideas and strategies for instruction and classroom management. Seeing your colleagues in action is preferable to having them tell you what they do.  Your mentor could help to arrange these observations.

Your mentor will observe you and give feedback. Get accustomed to being observed so that it becomes natural to "perform" with others in the classroom.  Focus on the areas that you feel you do the least well.

Be willing to listen to what your mentor has to say. You are not obligated to follow his or her advice, but you should not be hesitant to ask for it.  Likewise, be willing to share what you design and create.  None of us have to time to "reinvent the wheel."

If you are new to the community where you teach, ask your mentor to spend an afternoon or evening showing you around. You can more effectively reach your students when you know more about the culture of the community in which they live.

(Or you just might learn a shortcut for getting to school!)

Attend, along with your mentor, one of our NCAE Sponsored Conferences or Workshops on various topics that impact new teachers. While you are driving to and from the training, you can have uninterrupted time to talk about issues effecting you in the classroom.

Make sure that you have joined NEA EdCommunities by going to mynea360.org. There are a variety of interest and professional development groups that might provide extra support beyond your school community.

Keep a log or journal with dates and topics discussed with your mentor. If you experience difficulties in meeting face-to-face with your mentor, try writing notes to them and asking them to respond in writing to you.

Keep an open line of communication with your mentor and always let them know if your needs are not being met. Being direct and honest will help you get the most from the mentoring experience.

In addition to your own assigned mentor there are probably other teachers in your building who can provide guidance and suggestions. Remember, it is NOT a sign of weakness to ask for help.  Every one of us was once a beginning teacher ourselves!